I look through my old photos for something that might make an interesting page. See About Image Plugin
Just drag a picture from photos.app. Done.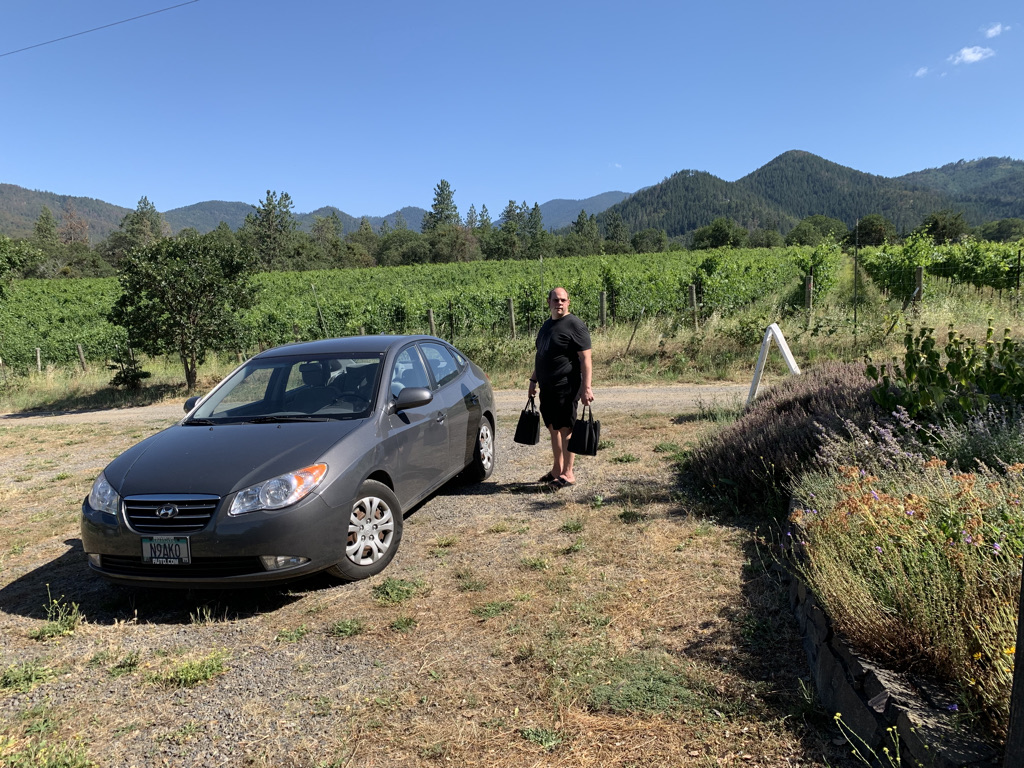 Loading wine at the Upper Five vineyard.
Paul figures out how to find the image buried with the vineyard's website. We drag that from the tab. site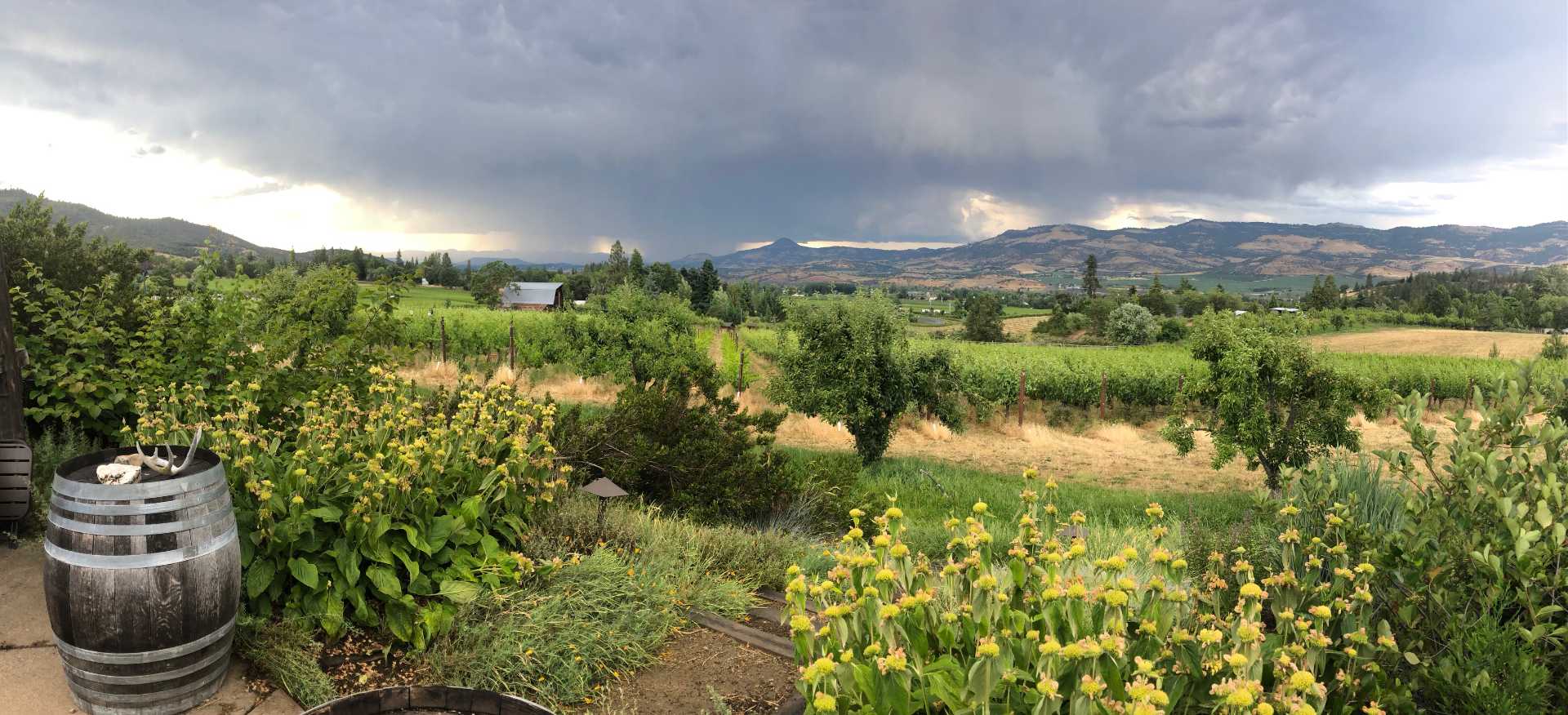 Valley view from the vineyard's patio. source

Wix does some rescaling images but when we get past that we find their picture is geolocated too.
My son pointed out Mt Baldy across the valley where he was installing a digital amateur repeater station.
We will write some introductory information about digital radio communications in the Rogue Valley. wikipedia