Jeff says, "I'm in Seattle north of the canal, west of Green Lake, south of the North Greenwood peat area, east of Ballard and Blue Ridge." chat

Where Jeff Lives 47.6537681, -122.3633286 North of the Canal 47.6782847, -122.3367348 West of Green Lake 47.6914967, -122.3552234 South of Greenwood peat area 47.6775598, -122.3861229 East of Ballard
Jeff is back from a bicycle trip near his house on 2021-09-06. Jeff's own photos take their rightful place on the rest of this page. See Ward in Seattle for my photos recalled from history on this page.
Jeff's Bike Trip 2021-09-06 47.6961297, -122.3782539 Soundview Playfield 47.6998269, -122.3771381 Swansons Nursery 47.6907786, -122.3707223 JRA Cycle 47.6981805, -122.3829746 Ice cream truck BOUNDARY
My local bicycle shop is JRA Cycle (Just Riding Around). Hope they're out biking, it's a fine Labor Day Monday in Seattle. You can see my reflection more clearly in the expanded view. expand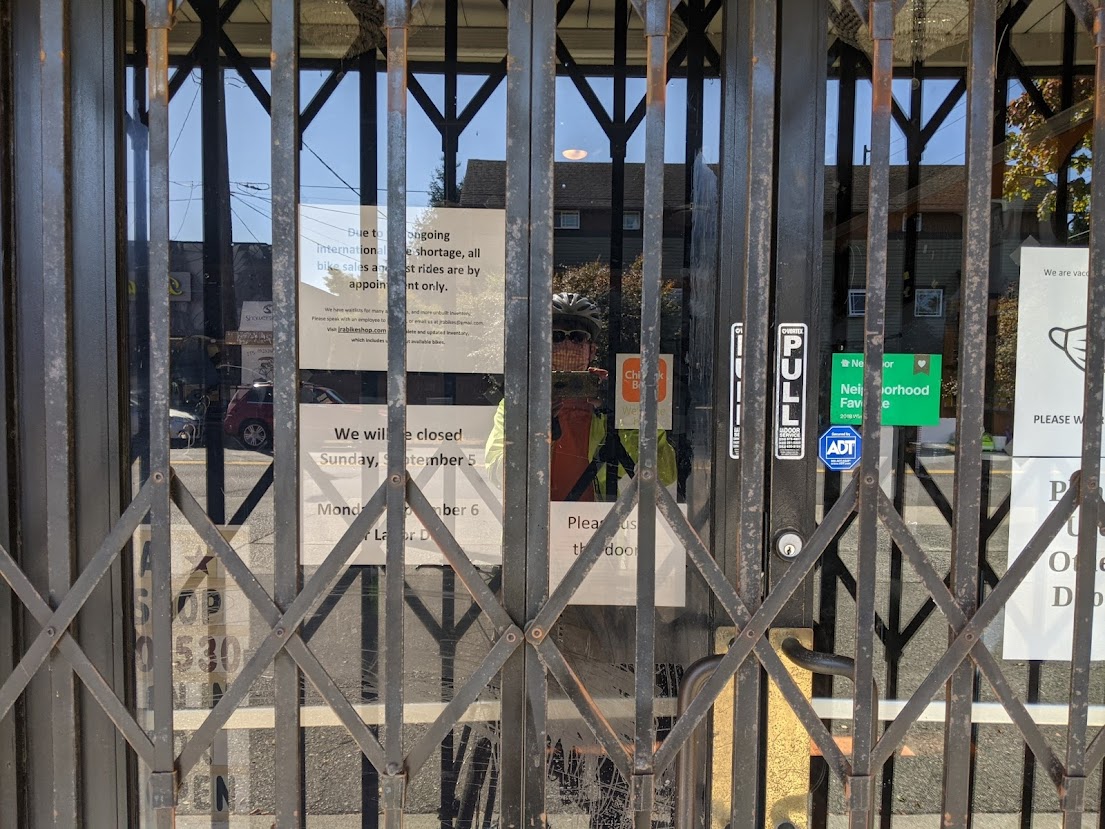 It was a nice sunny day. The ice cream truck was playing "A Bicycle Built for Two". The clerk managed to attract six or eight customers; I was one.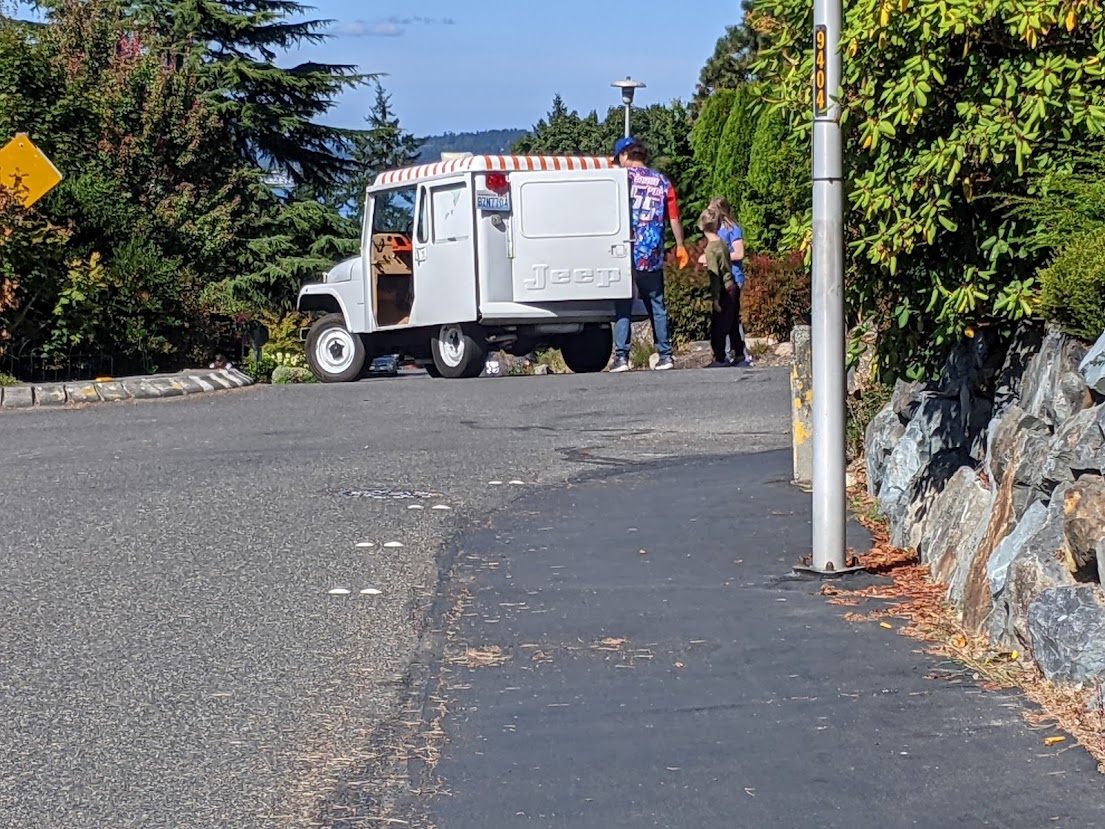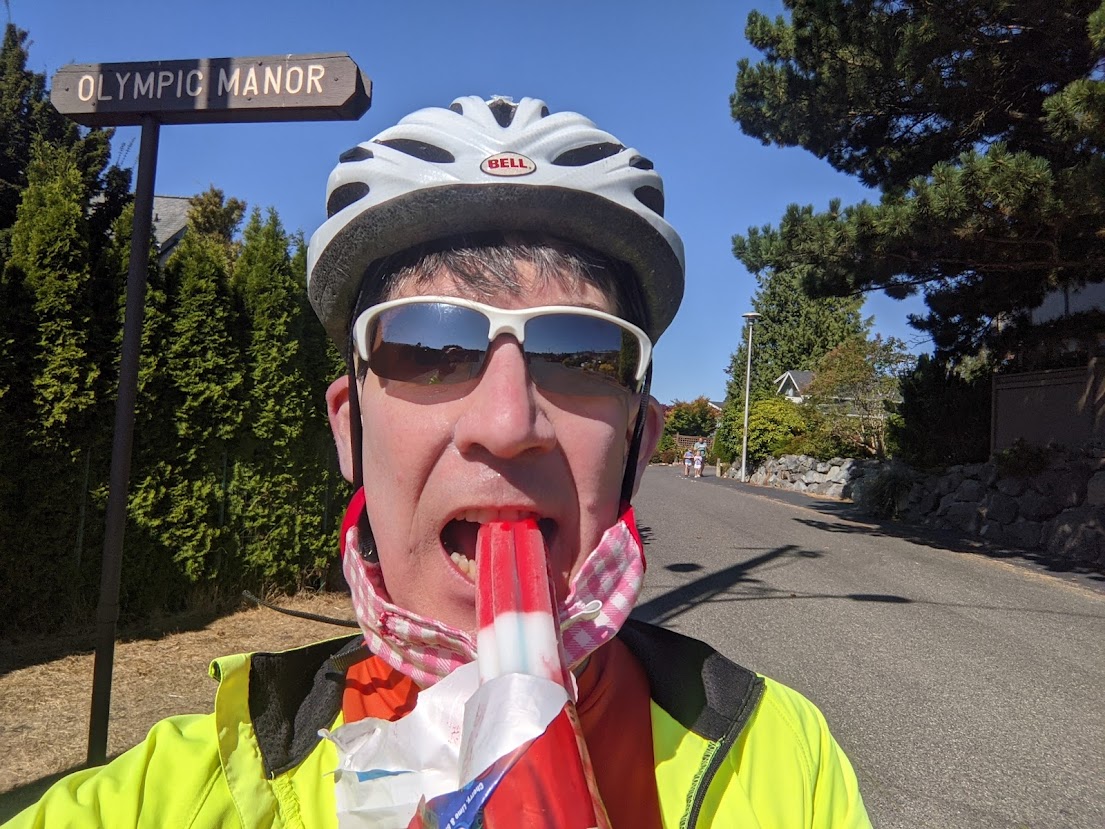 Surprisingly for Labor Day, the Soundview Playfield and Whitman Middle School grounds were very quiet. There was a boy doing batting practice inside a net, a few people under the trees or walking around. Even in a pandemic year, I was expecting more locals. Maybe they're out of town.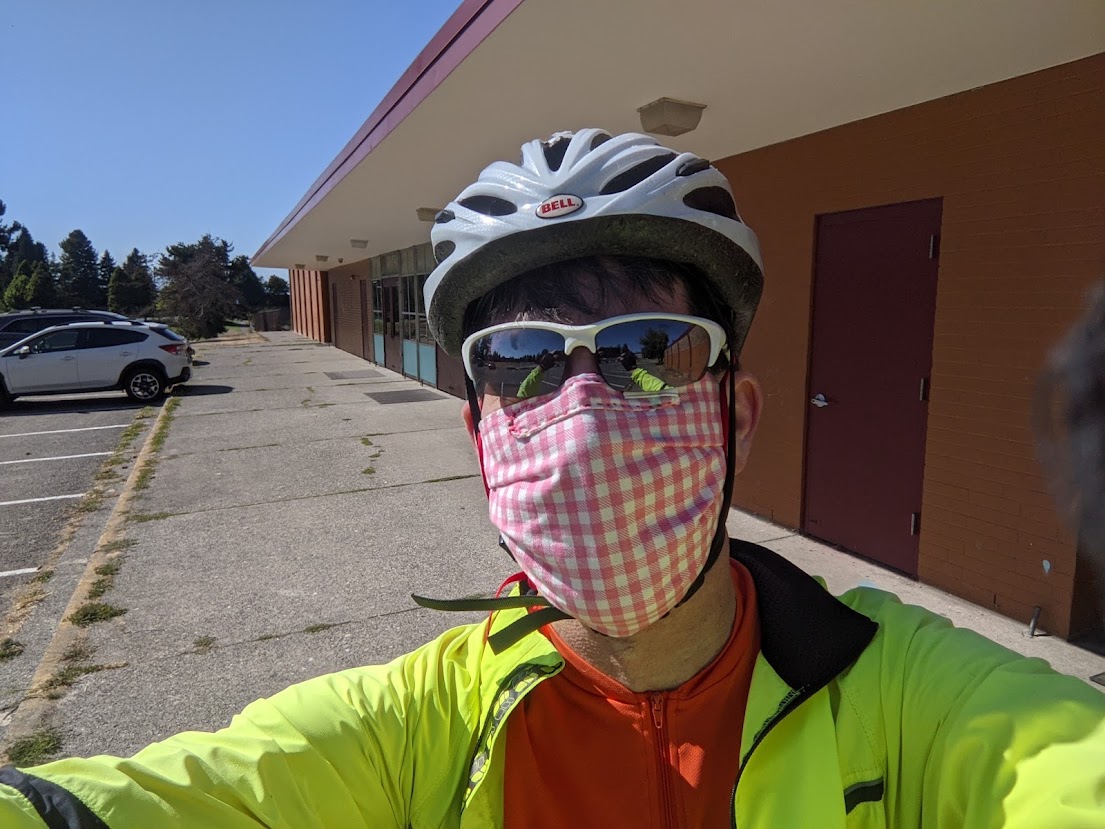 Swanson's Nursery was open, but more on the quiet side for such a nice day.